Hazen Lawn Care
We don't cut corners, we mow them.
Contact Us!
Call: (269) 252 – 4399
Email: [email protected]
Address: 6787 Red Arrow Hwy, Stevensville, MI
Mailing Address: PO Box 7, Stevensville MI  49127
Residential
Stop spending your free time doing yard work and start spending it relaxing.  Hazen Lawn Care has over 19 years of lawn care and turf management experience that will help you do just that. 
Commercial
Hazen Lawn Care has established a responsible and reliable reputation that will not leave you second guessing. 
We require our employees, customers, and management to honor our core values:
TRUST – Being able to do the right thing even when no one is looking.
INTEGRITY – We do what we say.
RELIABILITY – We will be there no matter what, because we said we would.
PRIDE – We take pride in being professional in the way we look, act, and perform.
RESPECT – We have respect for ourselves, others, and their property.
COMMITMENT – Completing tasks because people are counting on you.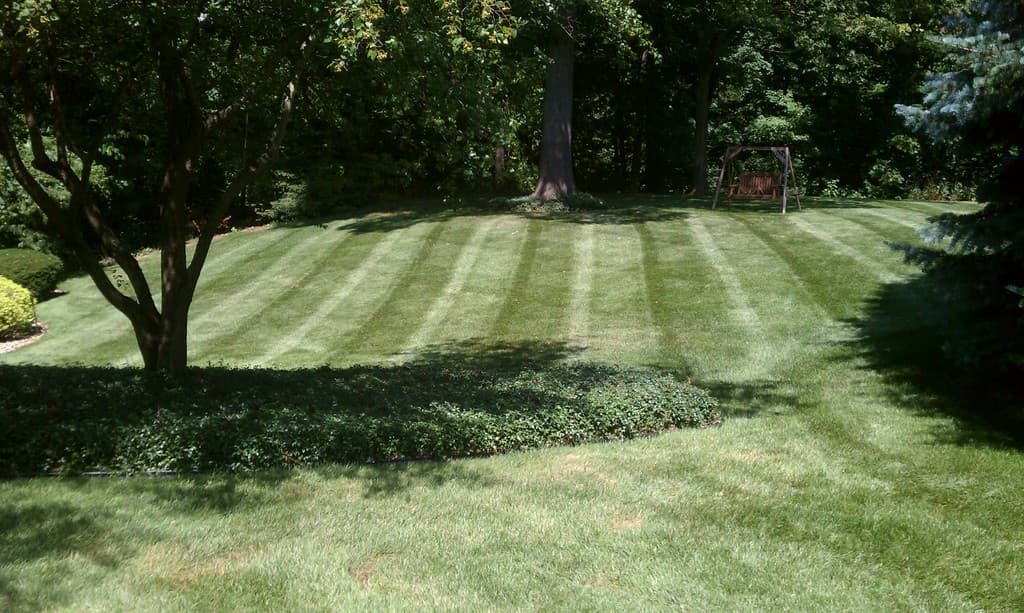 Our Purpose:
Providing customers with the best quality lawn care and property maintenance available through our dedication to customer service and satisfaction.
Called Lance and explained that my driveway had some bad ruts and holes in it. He was very prompt in getting my needs met at what I thought was a good price. He was very easy to work with and will use him again in the future.
Hazen Lawn Care was quick to respond to my request to take care of the crab grass in our yard. They explained the pricing thoroughly to me, the process of the chemicals needed to control the crab grass, and gave me safety precautions for our pet for after the chemicals being applied. 
Request a quote Today
Hazen Lawn Care will be there with you every step of the way whether doing a serious overhaul of your existing yard or just simply maintaining your lawn with a good, clean, striped cut.